Would you like to contact us to book our work, chat about projects, or ask about future work opportunities? We'd love to hear from you!
You can reach us at:
Email: curious@curiouslegends.com.au
Phone: +61 2 4044 0522
Our studios are located in Newcastle, Australia, at 1 Swan Street, Hamilton. We keep really busy, please contact us first on the details above if you'd like to visit.
(Tap, click, or poke the image below to find us!)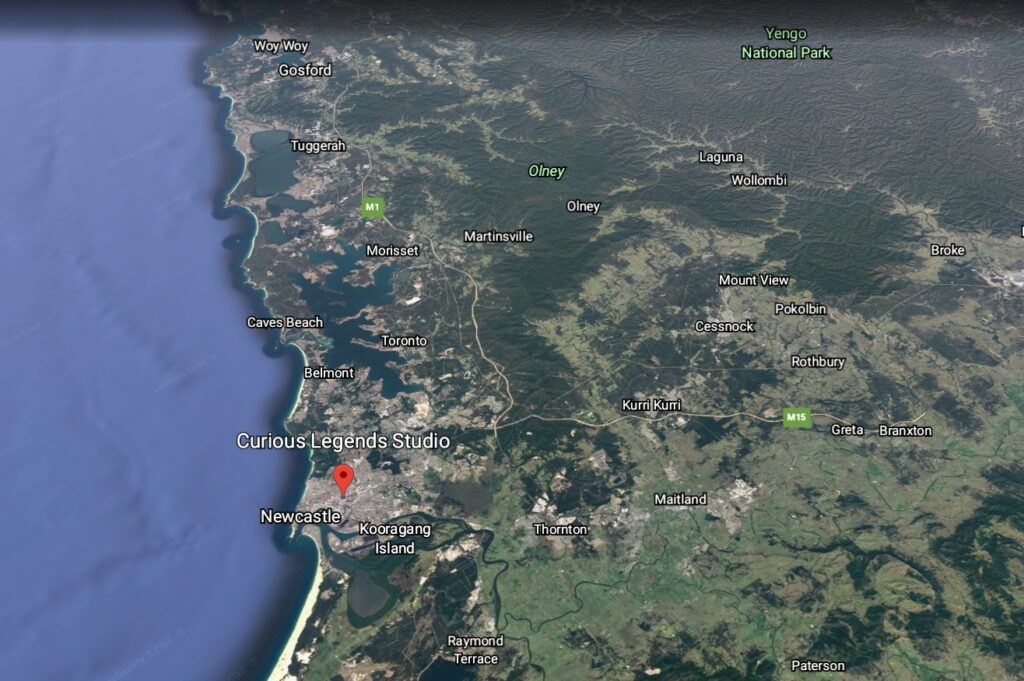 Image in Header –
Jyoti Sharma & Alicia Gonzalez in Taylor's Run, 2020
Photo taken by Soltookthis