Join the crew from Curious Legends to learn what YOU can create from everyday TRASH! Bits of string, plastic coffee lids, old containers – don't throw it away!! Reused items make the coolest critters…
In our Curbside Critters workshop, kids and their adults will be shown how to use random bits of trash and rubbish, string, and LOADS of imaginations to create new friends – these can be used for further adventures at home, or brought to Curb. This workshop is part of our outdoor Curb performance, and the 150 Year Hamilton celebrations. To find out more, go HERE.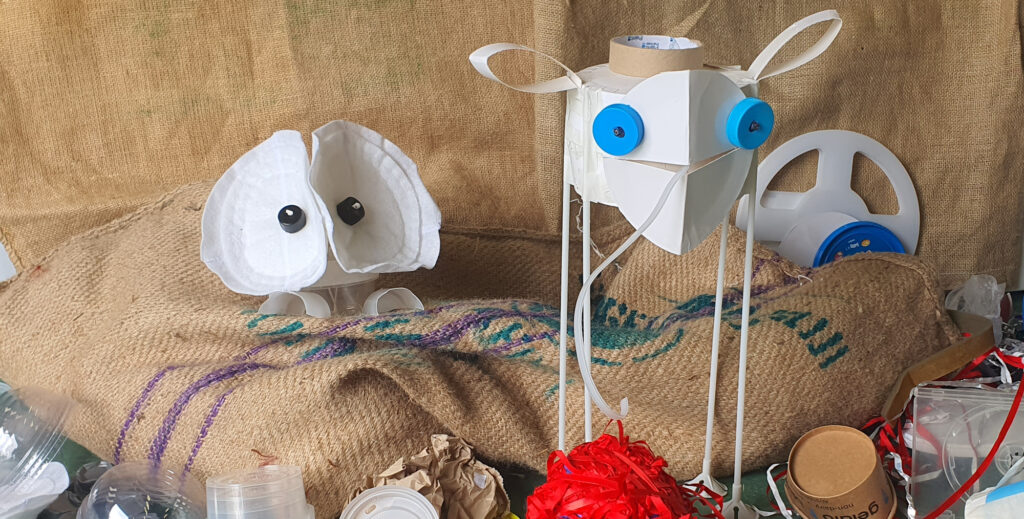 Details
Date: Sunday, December 5th
Time: 1:30 to 2:30pm & 3pm to 4pm
Cost: FREE
Ages: 5+
Bookings Essential: http://tix.yt/curbside-critters
Facebook Event (please share!): https://www.facebook.com/events/1477236642646133

Please Note: This workshop is designed for children and their adults to share together (all adults need a responsible child to supervise their creations) – due to Covid and public health orders, restricted numbers mean that everyone needs a ticket to enter our studio, and participants 16 and over need to be fully vaccinated.
Credits:
Curbside Critter by Alice Mckaig
Port of Newcastle is a proud sponsor of Curbside Critters and Curb. Waste is everywhere! Unfortunately, this often finds its way into our streams, rivers, and local waterways. Through learning to reuse Trash, our hope is for a cleaner Newcastle! For further details about Port of Newcastle and a cleaner environment, go HERE.