*Update!! Due to hugely extreme wet weather on Friday (thanks La Nina!!), we've pushed our 'Wyldings Dinner – Eat or be Eatten!' back 1 week to Friday, December 3rd. See below for new details!!
Don't go into the BUSH today!!! The Wyldings are on the loose…
Come join Curious Legends and friends in Wallsend, as we turn our stock of Wyldings loose on the town. Together with Newy with Kids, and Newcastle City Council's SBR funding, we're breathing life back into the streets of Wallsend. Roving artists, workshops, giant puppets, and a HUNT transform the shops of Wallsend into an urban playground – the Wyldings are loose… what are you afraid of?
The Hunt
November 22nd – December 3rd
*This originally ended on the 26th of November, however has been extended due to rain

Start your journey at the Wallsend Library to pickup your Wyldings Map, then hunt through the streets of Wallsend to find all our creatures! You can even make your own Wylding, and leave it at the library. Dress up as something fierce for extra fun…

Wyldings Dinner – Eat or be Eaten!!
December 3rd – 5pm to 8pm
Then, on Friday evening, December 3rd, come join us for a Wyldings Dinner in Wallsend Park. Bring a picnic dinner, and EAT or BE EATEN – dress up as your own fierce Wylding to join in our parade through the trees at 7:30pm! Craft workshops, music, roving puppets, and the GIANT Wyldings from our studio will be there to join the fun.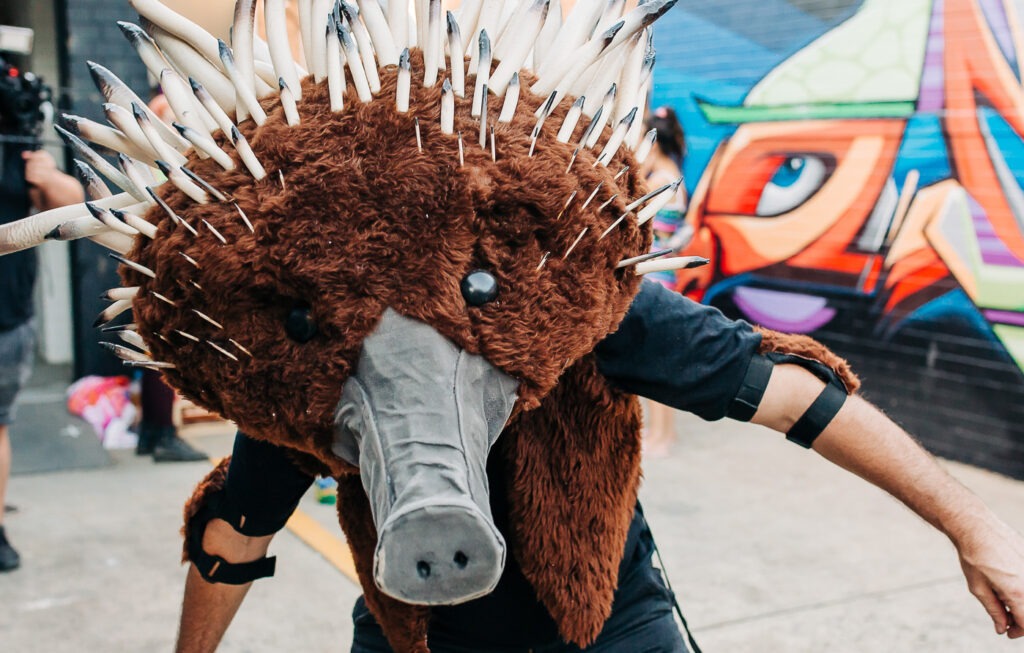 Details:
Covid: Due to public health orders, all participants over 16 must be double vaccinated to join in the Wyldings Dinner.
Cost: Free (but bookings essential)
Ticketing Link: http://tix.yt/wyldings-dinner
Date: Friday, December 3rd (*moved from November 26th due to rain!)
Time: 5pm to 8pm
Essentials to Bring: Picnic blanket (and a picnic!), water, insect repellent, and torch (it will be dark after the parade)
Location: Wallsend Park (click, tap, or poke the image below to find where to go!)


Credits:
No Wyldings have been harmed in the creation of this project.
Wyldings created by Curious Legends workshop crew, and masterminded by Alice McKaig.
Eat or be EATEN!!!
Wallsend Wyldings is supported by City of Newcastle's SBR program, Wallsend BIA, Wallsend Village, and Newy with Kids.