Our giant crab is an enormous and breathtaking installation with giant moving claws. An illuminated creation, the body, legs, and claws glow with their own light.
Created as part of our Gimbay Gatigaan performance (March 2022), it was made to represent a female mudcrab, and performed in collaboration with the Dates mob and the local Worimi community in Newcastle, Australia.
Available by request on a per project basis. Contact us for more details, and pricing.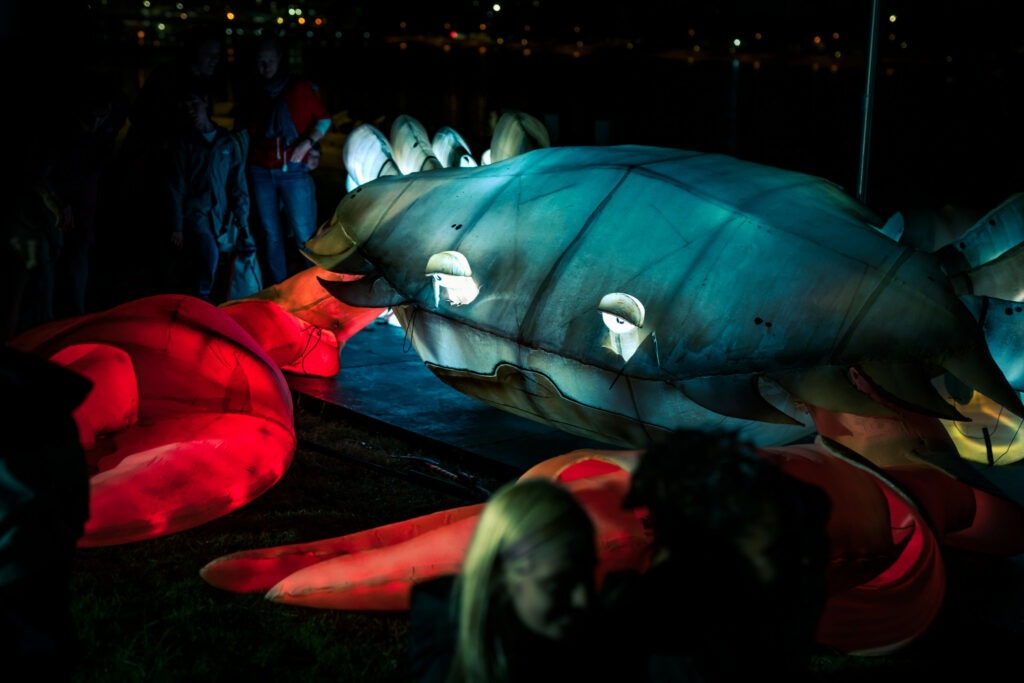 Credits:
Crab puppet designed by Conor Fox
Created by Conor Fox, Georgia Gaffney and Alice McKaig
Header Image: Mick Ross
Body Image: Photolook